View All News
Queen Elizabeth II's Platinum Jubilee Medal
May 3 2023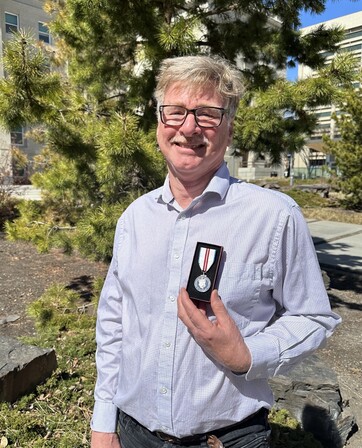 Deputy Mayor Robert Gibbs has received the Platinum Jubilee Medal in recognition of his work to protect the Pigeon Lake watershed.  He co-chaired the Pigeon Lake Watershed Management Committee and educated residents around the lake on beneficial practices, and worked to implement tangible solutions to the issue of increasing severity and frequency of blue-green algae blooms.
Thank you Deputy Mayor for all you have done, and continue to do for Pigeon Lake!
The Medal has also been given to Mayor David Rolf and CAO June Boyda for their outstanding contributions to the community.